Guitar Gear | The FAQ
A complete guide to guitars, amps, pedals, tools and software
This guide will provide you with the necessary information regarding the guitar gear that you should and should not use.
We're going to see some essential things to consider when buying your guitar, of course, but we will also learn about amps, pedal effects , and crucial tools like tuners and metronomes.
Finally, we'll introduce some cool software (in addition to our free guitar learning software ) for recording your guitar, writing guitar tabs, transcribing, and practicing.
If you don't find an answer to your questions, feel free to send a message here and I'll do my best to clear your doubts.
This a never-finished resource that grows throughout time!
What Are the Top Tips to Remember When Buying a Guitar?
Once you have made the the decision to buy a guitar you quickly realize how overwhelming it can be!
Especially if you are a complete beginner or even buying one as a gift.
When you have little to no experience in playing musical instruments it can be hard to decide which one may be the best.
With our guides we will take you step by step through the process of choosing the best guitar for your price range.
We cover a wide range of budgets and the most popular brands on the market.
Whether you are looking to buy an acoustic or an electric we have you covered with the basics of each style.
With guidance in tone woods, body shapes, and electronics when necessary.
You will also learn how to check more technical aspects like action and intonation.
Electric Guitars
30 Best Electric Guitars for Price Range : 6 things you must check when buying an electric guitar, and 30 great electric guitars grouped by price range.
Acoustic Guitar
The Best Acoustic Guitars : 26 great acoustic guitars, listed for price ranges and brands
Major Guitar Brands For Genre
Of course, a great guitar player can pick up almost any brand of guitar and get a unique and fantastic sounding tone.
However, it Is also true that some brands do have particular genres that they sound best in.
For example Fender and Gibson are great brands if you are looking to play the blues, country, and rock.
If you are looking to be more of a shredding metal guitarist then perhaps you should try the Jackson or Ibanez models.
Best Guitar Brands : find the best brand for each genre
How to choose strings for your guitar?
This guide for guitar strings will explain to you everything you need to know about strings (on electric and acoustic guitars).
How Do I Setup My Guitar?
Basic guitar maintenance isn't just about keeping your guitar clean and functioning properly, it's also about getting the best tone and highest sound quality.
One factor that greatly affects how your guitar will sound is the intonation.
Proper intonation means each fret will sound like the note it is supposed to be.
Now with acoustic guitars we are especially stuck with the intonation from the first day we buy it, as moving the bridges and saddle are not practical.
However the intonation of an electric guitar can be adjusted.
We will guide you through each of the steps to make sure your guitar has perfect intonation.
Read the guide on How To Intonate Your Guitar
Can You Tell Me More About Lap Steel Guitars?
Most people make the decision between an acoustic or electric guitar but don't forget about the lap steel varieties.
The lap steel can come in simple and small 6-string models or in multiple tunings with pedals for string bending .
If you are a fan of slide guitar, blues, or country the lap steel is a great guitar to try out.
Read the following article if you are interested in playing something a little different from your usual guitar choices: Lap Steel Guitars
What Are Some Great Examples of Guitar Gear Jargon?
Like any other human activity, guitar playing and gear has plenty of technical language that perplexes most players at first. With words like an axe, gig, session artist, shredder, Drop D, and other fun terms we can break down what you may hear as a first-time player.
In the article below, we also help you with the technical aspects of playing like the specific parts of the guitar and the electronics used for amplification:
Electric guitar parts complete article
What is The Best Guitar for Kids?
For most young kids the guitar is an instrument that they will have to grow into.
In the meantime they are often given a ukulele or some other small instrument to get them started in music, but now Loog guitars have changed all that.
Loog guitars were originally a Kickstarter project to make guitars specifically for small children.
They are made with three strings tuned to the same top three strings as the guitar, that way kids are still actually learning the guitar and not some other instrument.
Now a children can get started on their guitar journey long before they can even hold a regular sized guitar!
Jump to the complete Loog Guitar Review
What About Ukuleles?
If you spend any time on the Internet as a musician you have most likely run into topics about the the ukulele is a very popular instrument.
Considering how affordable, fun, and easy they are to play most musicians end up buying one.
With our basic guide we will help you pick out the best ukulele to help compliment your musical journey.
In no time at all you will be a fan of the uke and looking to buy more, everyone loves this instrument!
---
How To Find The Right Guitar Amp?
There are some amazing amps out there that will provide us with a killer tone that are so loud the whole world will hear!
However just because the amp exists doesn't mean we will be able to afford it! The reality is some of us have a tight budget and need to buy a lower-priced amp.
Check the guide to the best guitar amp .
How Do I Make My Amp Sound Awesome?
There are some measures to take to get the best sound you can out of any amp.
A mix of common sense advice like shorter cables and simple add-ons like pedals will have a tremendous the difference in the capabilities of your amp.
Read this article on improving the sound quality of your amp .
---
Where Can I Learn More About Pedals and Effects?
When learning about the guitar we study scales, chords, solos, rhythms, and music theory.
We must be careful and do not forget about the sound we are going for at the very end.
Beyond our amps and settings we can greatly enhance our music with a variety of pedals and effects; like chorus, phaser, flanger, overdrive, distortion and so many more.
To learn more about these effects check out the article all about the different sounds we can get from pedals .
What is a looper?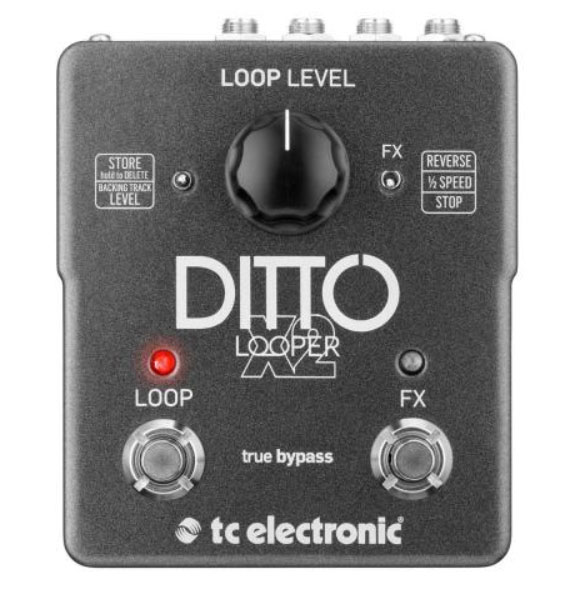 And pedals do more than just give the guitar signal an interesting effect, they can also be used as tools in recording and performance.
Special pedals known as loopers allow us to record and layer riffs, licks, and basslines one at a time.
In the following link we give you a complete tutorial on how to get the most out of a looping pedal.
Who needs a band to practice and perform with when you have this specific pedal!
Go to the Guitar pedal looper tutorial.
How Do You Use a Tuner and Metronome?
Tuners and metronomes are such common accessories they are often overlooked as a matter of importance.
While tuners are essential for great intonation the metronome is even more important for keeping time.
Whether you are a beginner or advanced player do not assume you keep perfect time in your head. In this article we will show you how to use and get the most out of the metronome.
Practicing with one on a regular basis will greatly improve your guitar skills.
Read the tutorial: How To Use a Metronome With Guitar
---
Recording and Practice Software FAQ
How Do I Record My Guitar Playing?
There are a few different reasons to record your guitar playing, some people do it to check the progress of their practice and others because they want to record a cover or an original song.
Regardless of your reasons you will need to learn how to use a DAW. A DAW is a Digital Audio Workstation that allows you to record audio and then make specific changes to it such as fade-ins, fade-outs, transposing, and even exporting your recorded piece.
Audacity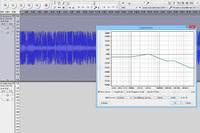 There are different DAWS depending on your operating system (like whether you use Mac or PC) and in this article, we discuss how to use the most popular free DAW software known as Audacity.
Read the full review of Audacity
Steinberg Cubase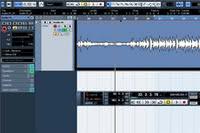 Of course, if we want a DAW with more features we will have to spend some money on a better software.
One of the top DAWS available is Cubase, this software allows us to dive a lot deeper into recording our music.
With Cubase we have an interface that allows us to compose, edit, mix, and completely master our music.
It does have a steep learning curve compared to Logic Pro or Ableton Live so let our article help you navigate this slightly complicated but great DAW for laying guitar tracks down.
Read the complete article on Cubase
What Is the Deal with Amp Simulators and Pedal Effects Software?
Years ago if you wanted to have a lot of different tones at your fingertips you would have needed lots of money for different amps and analog pedals.
Later they released cheaper digital versions and now they have computer, smartphone, and tablet apps that allow you to add effects to your guitar.
With a simple interface you can plug your guitar into these apps and get a whole array of digital versions of the most popular amps.
The software is not as perfect as analog machines however aside from occasional glitches it is a great way to record.
IK Multimedia Amplitube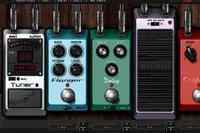 Amplitube is an awesome guitar amp and effects simulator.
You can have tons of different tones and gears, thanks to powerful simulation algorithms.
Read the complete review on Amplitube
Update! Another great guitar amps and effects simulator software is Bias Fx 2.
Read our Positive Grid Bias Fx2 review .
What Other Software Exists to Help Me Get Better at Playing Guitar?
Whether you are a beginning guitar player or a long-time shredder there is all kinds of software to help you practice and learn songs.
Some of the technology is pretty amazing, especially software that actually slows an audio clip down.
Song Surgeon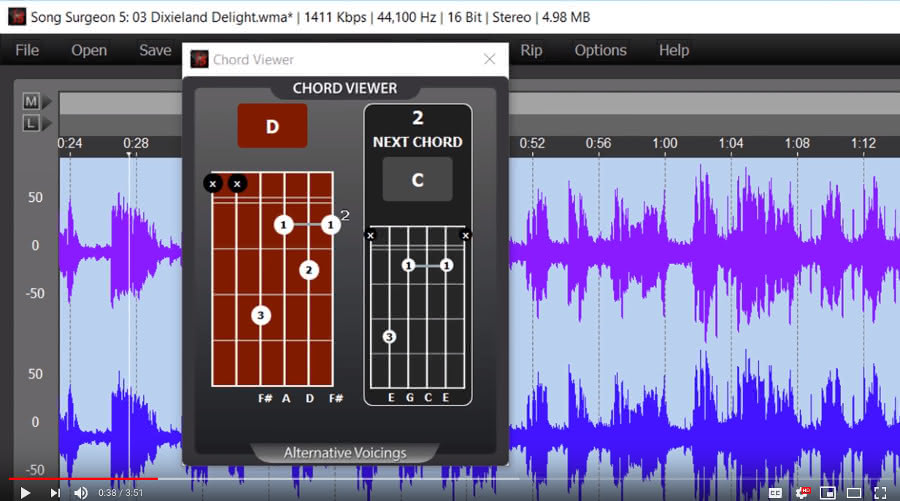 I've never seen a software program have such a dramatic impact on the learning curve of someone playing guitar - or for that matter any instrument.
It is being used by musicians that play more than 40 different instruments and that includes guitarists as its single largest user segment.
Song Surgeon is an amazing software that allows you to identify chords in a song, detect the bpm, edit audio, and slow-down songs.
It's a great practice aid , with the help of this software you'll be able to dissect a song and understand all its moving parts.
You can try Song Surgeon for free at this link
Read the complete Song Surgeon review
Guitar Pro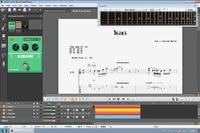 Speaking of guitar tabs, Guitar Pro is a wonderful software for finding and creating your own guitar tablature.
And it is more than just tabs as it allows you to create standard sheet music.
Guitar Pro also has the ability to use internal MIDI instruments to play the tabs that were created or loaded onto it.
This software is a great way to expand your musical skills, especially your notation and composition abilities, it is like a lite DAW and tablature maker mixed together!
You can try Guitar Pro for free here
Read the complete Guitar Pro review
ChordPulse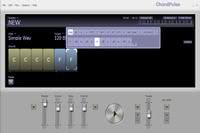 When you first start learning your scales and chords you will notice it is a lot easier to retain the info when you have somewhere to apply what you are practicing.
Of course we all don't have the means to invite other musicians or a backing band to our house anytime we want.
With ChordPulse software we have access to a huge variety of backing tracks. It not only provides us with backing instrumentation that we can play along with it, it also helps us learn chord progressions and how best to use them!
As a new student you don't want to over-depend on playing by yourself, even with the help of software musicians like ChordPulse will show you where your musical weaknesses may lie.
Read the complete review on ChordPulse
Transcribe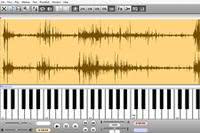 For some guitar players, the Riffmaster Pro software will be enough to help them learn a new song, simply slowing the audio down can be very helpful.
However some players may need more than just slow down music.
This software known as Transcribe will analyze the music we put through it providing us with more info on the keys, notes, and tempo used.
Transcribe will not do all the work for us and it takes some time to learn how to use it, but with practice it is a great tool for learning new songs.
It will also help you judge how well your ear training is going, letting you know how close you are to picking out specific keys and notes!
Read the complete review on Transcribe