Is FaChords Guitar useful to you? Please read
Please help keep this website free for everybody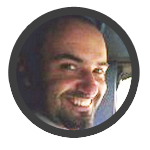 People are often surprised that the ebooks , the learning software , and all the other resources on this website are 100% free .
The truth is simple: FaChords Guitar is a labor of love that allows me to share my passion and connect with people from all around the world.
I want keep the site free for everybody , especially for those that can't afford lessons (people without credit cards, on income support or the disabled)
However, running a site like FaChords Guitar has lots of costs : server bills, email subscriptions, my time.
So, if you can afford it , you should consider supporting this site in one of the following ways, thank you!
I've created a couple of unique ebooks that will help advance your skills with an innovative approach. Please have a look at the this page to learn more.
2) Like FaChords? Please Leave a Review, It Will Help Me Reach And Help More People
I'm really proud that my work is useful to many people, according to the many positive reviews I've got. If you wish, leave your review on Truspilot and Google. , thanks!
3) Do You Run a Website (or know someone who does)? Link to FaChords Guitar
If you run a website, linking to FaChords will help increase the number of people I can help.
If you don't have a website but know someone that has one (guitar teachers you follow, your friends, guitar forums, etc), please ask him/her to add a link to FaChords.
4) Use The Internet to Spread the Word
Tell people on other guitar forums about FaChords Guitar, and share my website on your Facebook, Twitter, and other social networks, this will help spread the word and help other guitar learners.
Thanks a lot for your support, now let's learn something new !